FAQ: UK Citizens and CCTV Privacy Rights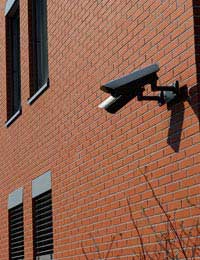 Britain has become known as a surveillance society. There are 4.5 million closed circuit television (CCTV) cameras in operation in the UK. There is dispute over whether CCTV is a valuable crime prevention method or simply an invasion of privacy.
How Many CCTV Cameras Are there in the UK?
Britain has the dubious honour of being the most widely CCTV monitored country in Europe. At present there is around one CCTV camera for every 14 people in the country. Each person in the UK is caught on camera around 300 times as they walk around town and city centres, drive along motorways and shop in their local supermarkets. The 4.5 million CCTV camera figure looks set to increase as the technology improves.
How Do CCTV Cameras Affect Privacy Rights?
The use of CCTV can be an invasion of privacy. The cameras are capable of recording innocent people going about their daily activities. Under the Human Rights Act 1988 the use of CCTV in certain circumstances can be seen as an infringement on privacy. An individual who installs a CCTV camera that points on their neighbour's property can be infringing on the neighbour's right to privacy. CCTV cameras installed in the home should be used for home security only.
Where are CCTV Cameras Commonly Found in the UK?
Anyone who lives in a town or city will find it hard not to notice CCTV cameras. Most town and city centres will have CCTV cameras. Stores, cinemas, restaurants, schools and pubs will usually have CCTV cameras in place. A great many employers now have cameras on their premises both inside and out. The use of CCTV is now endemic in the UK and the 'big brother' surveillance society has caused outrage with human rights campaigners.
Why Are CCTV Cameras Used in Schools?
The use of CCTV in schools has been a controversial issue. A 2010 case involved cameras being installed in a school in Chelmsley Wood in the children's toilets as a security measure. Parents and children had not been informed of the use of CCTV; the cameras simply appeared without prior notice. Parents were understandably unhappy about this invasion of their children's privacy. But it has become standard practice for many schools to install multiple CCTV cameras as a security device.
Are there Psychological Effects of CCTV?
For some people the use of CCTV in city centres does make them feel safer. For others there is the constant feeling of having their movements monitored. The adverse effects of CCTV monitoring for some people can be a constant feeling of paranoia, the feeling that an attack may occur. Many children who have had CCTV cameras placed in their school toilets would no longer use the facilities. According to the civil liberties group Big Brother Watch the UK is now raising a generation of children that are accustomed to being constantly monitored.
Does CCTV Make a Difference on Crime?
There are two sides to the argument over CCTV and crime detection and prevention. According to the Home Office research statistics the use of CCTV makes no significant difference whatsoever on crime rates. Yet the Home Office itself has been promoting CCTV cameras as a major crime fighting tool. Research shows that only 14% of incidents caught using CCTV result in arrest. As a whole the installation of CCTV cameras may be a deterrent to crime but the statistics prove otherwise for individual isolated crimes.
What is the Future of CCTV in the UK?
Technology is advancing at a rapid rate and the next step is to integrate CCTV cameras with crime prediction capabilities. This basically means that criminals will be recognised by suspicious actions- and crimes can be identified before they actually occur. This may sound far fetched but experts claim that criminals do use certain patterns before committing a crime. A car thief in a car park can be identified by the way they roam the car park indiscriminately looking for a certain vehicle. Once these criminal patterns have been identified on CCTV the operator can alert the authorities and prevent the crime.
Is There an Alternative to CCTV cameras?
The Metropolitan police themselves have claimed that CCTV is ineffective in fighting crime. Many people see the correct alternative as less CCTV cameras and more policemen on the beat. The government have no plans to decrease the amount of surveillance in Britain whether or not it infringes of people's privacy. Until proper regulation and accountability of CCTV occurs in the UK the infringement of privacy issue looks set to continue.
You might also like...