Civil Rights in the Uk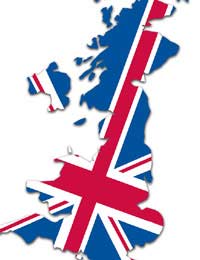 In America there has been a long history of civil rights abuse towards African-Americans, but in the UK during the 1950s and 1960s civil rights were also lacking. In 1963 a young black protester in Britain echoed the action of Rosa Parks in America and began a bus boycott that helped bring in Britain's anti-discrimination law.
Early History of British Immigrants
The slave trade in Britain was first documented around 1562 and by the early 18th century there were 14,000 black people living in Britain. Few had any real freedom, and it was not until the abolitionists began protesting that slavery across all of the British Empire was banned in 1833. By 1892 Britain had its first Indian Member of Parliament, Dadabhai Naoroji. After World War II 150,000 Poles arrived in Britain along with hundreds of men from the West Indies and multi-cultural Britain had arrived.
The Mass Migration
During the 1950s Britain invited workers from the Caribbean especially Jamaica to fill job vacancies such as labourers and transport workers in order to help rebuild post war Britain. As the rise in immigration continued so too did the rise in racial violence in cities such as London, Birmingham and Nottingham. The government began to curb immigration and by 1972 non-whites could only settle in Britain with a work permit or if they had parents or grandparents who were born in Britain. By 1970 the amount of non-white residents in the UK numbered 1.4 million, although a third of this number were born in Britain.
Racial Discrimination in the UK
Racial discrimination in Britain during the postwar period was rife. Many of the immigrants were skilled workers but racism and discrimination meant that semi or unskilled work was the only option. By the 1960s the economy in Britain was declining and black workers were the first to lose their jobs. Those that did manage to keep jobs usually did double the work for less pay. The racism and discrimination in Britain echoed that felt in America at the time, although on a smaller scale.
The Civil Rights Pioneer
There were a number of black people who made a difference to the civil rights of the black population in Britain. One was Paul Stephenson, who in 1963 led a boycott against a racist public bus company. The Bristol bus company operated a colour bar that refused employment to blacks or Asians. Stephenson, a 26 year old teacher, organised the 60 day bus boycott on the city's buses. Thousands of people supported the bus boycott and the news of the racism made headlines. By the 28 August 1963 the bus company lifted the employment colour ban. This was the same day that Martin Luther King Jr made his "I have a dream speech".
Anti-Discrimination Laws
Mr Stephenson would once again hit the headlines when he stood trial for refusing to leave a pub until he was served a beer. It was not uncommon to see signs in Britain during the 1960s proclaiming, "No blacks, no Irish, no dogs". Both cases helped to highlight the treatment of blacks and Asians in Britain during this period. During Prime Minister Harold Wilson's term (1964-1976) he introduced tighter controls on immigration but also introduced legislation that made racial discrimination a legal offence.
Racial Discrimination
Racial discrimination is now a legal offence in the UK and these civil and human rights are afforded to every man, woman and child. Racial discrimination includes discrimination on the grounds of colour, race, nationality and ethnicity. It is an offence to discriminate on these grounds in areas such as employment, education, housing, and the provision of goods and services. It is also an offence for public authorities such as the police or government departments to discriminate in its activities on these grounds.
Other Civil Rights UK
Racial discrimination is not the only discrimination that can be pursued as a legal offence. It is also an offence to discriminate on the grounds of religion, sexuality, gender and disability. Discrimination for any of these reasons can lead to legal consequences. It is important that people are aware of their civil rights in the UK as it is the best protection they have against discrimination.
Racial discrimination and the abuse of civil rights did not end when the anti-discrimination legislation was passed in the 1960s. But this legislation did mean that anyone who practiced discrimination could face legal consequences. The fight for equality and freedom has been a struggle in America, Britain and many other countries around world. Hopefully this struggle will help future generations live in a more equal society.
You might also like...
We are investigating Newham Social Services. The have cases of acute mental health which are now 15 - 20 years old. The have had little social auditing to review these time-saclaes. There are also cases of organisations providing mainstream adult care but receiving excess Social Services contributions e.g more than £1000 per week for each resident in their care. There are even allegations of restricted visits from friends/relatives and even restrictions on their benefits. Connect me for more information.
David
- 17-Jan-18 @ 4:12 PM
lasjhdgmvbnjsklaulckghbvmnkjdcivyuhjsdsuciuhjewkadscuyhwjdcudyhjsduyhbdjcuhbehduijdduisjnbusvcjdnsfudvcxjdshbadgsudjsdnbadschjsadndbschjsdnasbvchdjsnvbdhfjsnvbdshjfsndvbfhjsdnvb vhdfsjkcnm bvhfjsdvnbvfdshjvcnbv
akjshdgfvgdhjosdfhg
- 20-Feb-17 @ 4:28 PM
It is apparent if you google yourselves there is no press or net evidence available on the police being prosecuted for entering false data onto their Government maintained police data bases(try it yourselves),yet there is documented evidence and articles for prosecutions against the police for logging onto the PNC system without permission.So does this mean the police have never been prosecuted for entering false data onto police computer sysytems in uk?well I doubt it....instead im sure there is a news black out on the subject then theres all the solicitors firms that advertise on the net and press...you cant find one article explaining that a prosecution has been brought against the police in UK for entering false data...now if trying to find evidence upon this subject yourselves after searching google or bing search engines does this not concern you???....if now you are concerned or bewildered at to why there is complete silence on the subject then understand the following the police and criminals/mafia and espionage agents make a killing out of unsolved crime in this country...it pays the bills for a pyramid of organisations and individuals who gain from leaking out Government information.MI5(the secret service,politicians,criminals,solicitors)are all to familiar with this activity of leaking out data and fabricating data on computer systems,drugs are often given to certain types for "muck spreading"..theres a new saying going around theres nothing secret about mi5 except where they live and how much money they make.....Theres a good article entitled Andrew Dedman MI5....on the internet just type Andrew Dedman MI5 at google and you will find police officers who left their police positions and where involved in this activity they were given licences by the secret service in this country to break the lak drug users and businessmen don't care where products come from and they don't care about what they talk about for receiving goods and chatels,leaking out and fabricating computer data based information.Most people have heard of WIKILEAKS even though the people behind wikileaks claim to be well intentioned ask your self this who profits from wikileaks,,,,,,of course the press they publish wikileaks claims and then sell papers about wikileaks in exchange for money....
LONDON CT
- 21-Jan-17 @ 11:37 AM
That's my write up "ferty"on police entering false data on computer systems
LONDON CT
- 21-Jan-17 @ 11:18 AM
Im left wing I believe we can still have all the commodities around us without capitalism...and why your pondering about that short statement ill explain the more greedy and self centred humans become the less helpful to one an other they are.....that's just a basic fact....In UKs society today we find that jobs that should be done by the state are practically all private companies,for example water,electricity,roads,housing.This makes society function around money instead of need,old fashioned values you may say well in truth somethings get done better because their is a need rather than a profit...in todays society people at work and in the neighbourhoods get bullied,they get bullied by cops,criminals,fascist right wingers.espionage agents,unhinged types pyschatrists are increasingly used by the state to white wash people,say for example a person is constantly bullied for having a joint (marijuana cigarette) and is in fear of losing there job for it then that's a form of bullying and the thing is unless your that person you wont feel for them and the emotional trauma there going through over the fear of losing there job that could make them homeless,no money etc etc,when all that person was doing was getting some relaxation from work.take this a bit further and the person gets accused of being a dealer aswell when they aren't and then add to this some bent cop who heres from his local friendly criminal informer about this smoker....he then goes back to the police computer systems and starts writing lies and false information about this guy and it goes on for years.....in my mind the mental torture from this is a subject that civil rights solicitors in uk are neglecting...ive been studying the internet for evidence of the police entering false data onto computer systems about British subjects and guess what a complete silence,no newspaper articles,no court cases,no solicitors reviews,no civil rights groups publications,no blogs,no web sites nothing anywhere not a thing....theres plenty(well a fair bit) on police being accused and prosecuted for falsely obtaining data from police computer systems and evedince the police in UK have been prosecuted for these offences.....but entering false data onto computer systems is a different ball game....so that leads me to believe somethings going on in the UK and I will prove it this web page is open to everyone in uk you watch nobody will bother replying to this statement I will be surprised if they do and I will state publically no politician or solicitor will reply to this statement take a copy to your local politician or solicitor and ask him her to comment and if none of you can be bothered carrying this out that explains what exactly is going on with society...if I read an article like this I would try to pass a copy even by email to somebody else because why the state can write lies about people on computer systems and nobody gives a dam then what you sow will surely come back to you....
ferty
- 21-Jan-17 @ 10:37 AM
I am a white, English folk musician. There has recently been a debate in the folk world about the tradition of morris dancers who 'black up', in other words, they paint their faces black as part of their dance costume. This tradition is not in any way a racist statement, but goes back to a time when people would beg for money and would disguise themselves out of shame. Others black up as a tradition concerning coal mining. Although this is not meant to be offensive, like minstrel groups of the past, many worry that without knowing the background to these traditions, some people might think this is offensively racist. As most people in the folk world are white, I would like to know how people in the black/ asian communities felt about this?
Hutchy
- 1-Sep-16 @ 6:56 PM
I need advice about the negative treatment I am getting from the social services and the home office after the death of my wife during child birth in Nov 2014.
Mic
- 29-Jun-16 @ 9:46 PM
I need to help a friend who is been covert arass is there a law against this.can you please help Thank you.
number one.
- 25-Jun-16 @ 9:48 AM
Experiencing racism in a country that claims plain democracy and every man and woman should be treated equally was quite shocking. It was very surprising for me to witness a UK policeman lie in court. I live close to a pub and one day I came from work and parked at the pub. I had a few drinks and as I was going to my flat, I passed by the car to pick my bag from the car. The police then arrived and judged me for attempting to drink and drive. I tried to explain myself but all was in vein. I was breathalysed and surely I was above the limit. I was taken down the police station where I was interviewed and released. Going to court I pleaded not guilty and there was given another court hearing date. To my surprise, the police man claimed he arrested me driving on the road towards my flat. My solicitor asked them a few questions and demanded for the statement on the arrest day. The police claimed, I was uncooperative and refused to sign any papers. I tried to explain to the judge that it can't be true only to be warned that I will be held incontempt for trying to implicate that the policeman is a liar. I was banned for 18 months and ordered to pay £2000.00 fine. It is very hard to get any justice where everyone you are dealing with in court and the police force are all white, even your own lawyer. All was well, however, when I let my work place know about the issue, I was dismissed from my work because they deemed I was not going to be productive enough without the driving licence. And yet to my surprise again, a white colleague in the same company was court driving while on a driving ban, he was jailed for 3 months and he still retained his job doing the same work as me. I have come to believe, there is no justice for a black man or woman in a white society. Racism is alive in UK.
Maforo
- 19-Jun-16 @ 6:01 PM
How does one fight against what is truly part of society. I am a black man with a mixed family. I have recently experienced true racism. I took legal action. Only to find that the system is corrupt the tribunal led by 3 white middle aged men and naturally the system wonand my allegations of racism were not accepted the only comment they were accepting was out of legal time. Racism is rife in the UK.
Aaa
- 21-May-16 @ 5:15 AM
Hello! everyone out here,I am James Williamfrom Portland Oregon United state.It has been my desire to help people out with their problems no matter how little my contribution may be. As regards to the promise i made to BABA ARUOSA if he could help me get back my girlfriend,i'm using this means to fulfill my promise and also let everybody know there's solution to your problem no matter how difficult you think it is okay. I loved a girl for more than 2 years and she told me she was going to marry me.But she would change her mind and tell me she didn't love me anymore and was seeing a guy,which i found out.I begged her to accept me and also tried every means possible to make her know i can't live without her because i really love her but she would pay deaf ears to me. We were working in the same company and each time i see her,i wish all this weren't happening.This pain continued till a friend of mine led me to BABA ARUOSA whom he told me was very extremely powerful and has helped with a problem. Soon as i contacted him,i knew he was the exact answer to my solution because i felt his powers from his carefully selected words and calmness.I explain all that happened to me and he told me what to do.I did as i was instructed and never doubted him.To my greatest surprise what i felt was almost impossible within the twinkle of an eyes was over. She called me pleading for my forgiveness for how she has treated me and that she loves me so much and will never cheat on me again and will marry me.And from that moment till now all we've been experiencing is happiness in our relationship.We'll be getting married soon........lol I would advice anyone with problem to contact him via email : templeofsupernaturalcontact(at)gmail(dot)com for his help.
james2267
- 9-Oct-15 @ 10:05 PM
canyou give me a way to cite this page please ..and who the author isif im allowed to cite at all
rob
- 22-Apr-15 @ 9:20 PM
I am afraid, knowledge of history and fairness are not author's strong points. Majority of 150.000 Polish emigrants in UK after IIWW did not arrive after the WAR - they came after the WAR broke out in 1939 and joined allies forced to fight against German invaders. They contribution was highly recognised and prized in certain quarters. However, Mr Churchill found appropriate thank the Poles, for their efforts in protecting Britain from German invasion, to give Poland (Yalta 1945) to Stalin as a GIFT no less - so hundreds of thousand of Poles became STRANDED in Britain (and elsewhere) as they could not return to Poland in fear of repressions and else from new Poland's owners!!!!!! - I myself, was born in UK in 1941 to a Polish parents who took part in war actions1939-1945 under British command - and, after the war - we found ourselves being shouted at on London streets: "DONT EAT OUR BREAD, GO BACK TO YOUR COUNTRY!" - as my father dared to wore his Polish uniform. So, we went back in 1946...And,don't ask me how I feel about the English, you would not like the answer..... Thank you
don't eat our bread
- 26-Mar-15 @ 8:47 AM
@Bronco. You are entitled to contact you local elected members for assistance with certain issues. Contact your MP with problems such as: tax/HM Revenue & Customs (but not council tax), benefits, pensions and national insurance, hospitals/the NHS, Home Office/immigration, School closures etc.
Contact your local councillor (county, town/borough or parish) for local issues such as housing, planning, rubbish collection, the local environment, local schools issues, transport and roads, emergency and social services, libraries etc
You cannot contact them randomly for issues such as political harassment or sales etc
CivilRightsMovement
- 2-Mar-15 @ 11:28 AM
Hi My local parish council is indicating that I am out of order in contacting their elected members directly.In Dave Cameron,s constituency. Can they do this?LOG
Bronco
- 25-Feb-15 @ 9:35 PM
I had a disposal hearing on 1st October 2013 at 11.00am at Wolverhampton County Court Pipers Row.WV1 3LQ. I can not get any Solicitors in the westmidlands or uk to represent in court for my Personal Injury. Lansdowne & Co solicitors had represented my claim from 8th Dec 2009 up and till 16th september 2013 and has terminated representing me as i still have on going problems with my back, neck, and shoulder. I seek immediate Legal representation. once again iv been let down in representation at Court. All correspondence have been with- Litigation Executive Lansdowne & Co. At the hearing on 1st October i went in person with out representation.Wolverhampton County Court have now set the hearing of this case with in the next 28 days because i have no legal representation. - THIS CASE IS STILL ON GOING - i have called and email all over the westmidlands and within the uk law Solicitors to seek representation, from the 16th September. I would appreciate any advice.
max
- 10-Apr-14 @ 2:38 AM
The blanket termination of bank accounts of Iranian nationals by HSBC is discriminatory under UK equality act 2010 and a gross misapplication of US sanctions targeting Iran.
ahmad
- 6-Apr-14 @ 1:51 PM
Dark days of discrimination are back in UK. This time Iranian national are the victims, and what is so interesting is nobody cares. Please notethat once we have discrimination in our community , you never know who is going to be next.
hamid
- 13-Mar-14 @ 1:21 PM
HSBC bank in UK has terminated the bank account of many Iranian customers. If you have a Iranian name HSBC will close your bank account. If this is not discrimination could you tell me what it is? Would you please investigate what HSBC is doingto Iranian nationals. Ordinary Iranian are being punished because sanction which are supposed to be targeting Iranian government. This collective punishment policy by HSBC bank is immoral, and inhuman. Please call any HSBC branch and tell them you would like to open a bank account for a friendwho is Iranian ,and see what they say. Please help and putstop to this type of discrimination.
nas
- 13-Mar-14 @ 12:36 PM
It is time we called emergency troops germans go to war with EU Brussels end the EUROPEAN UNION entry to Blacks, romainians pakistans, polish now Bulgarians allow to flock flood Britian by secret coach loads to harm the econemy,british nationality, weakening the pound, dollor, it's time to call the 1960 PROCLIAMS COLOUR entry not allowed into this country under EU union lawless games on our status, housing, benefits after 4 weeks settled here migration tighter better in Australia law even airports thousands turned back not easy daily basis there needs to happen in France ports, & Britsih to do that or time for world war killings black sheep, dogs traders out of britian like Americian Banned laws did some time ago even on Irish Migration enough is enough get more MPS to stop these happening referedum votes Britain out of EU not meant ever to get the go ahead 1000
British Queen
- 14-Mar-13 @ 12:40 AM
Hi: I'm an Occasional Teacher with the Toronto Catholic District School Board. We have been having on-going problems with our board hiring family members who have just graduated from teacher's college for contract positions and full-time, permanent teaching positions. The board hasn't even advertised many of the contract positions the past few years. Our union and our local say there's nothing they can do. When I contacted the Ontario Human Rights Commission they said that it is perfectly legal for the board to do that because the Ontario Human Rights Act allows them to do it, it is not against the law. I was shocked. The legal department of the Ontario Human Rights Commission says it's obviously unfair but to remedy the situation you have to get the act changed. Do you know what the situation is in the U.K.? Any help or direction you can give will be appreciated.
Canteach
- 26-Sep-12 @ 6:07 PM
Hello All,You might be interested in reporting on this. Leading pharmaceutical company Astrazeneca from Luton,600 Capability Green,have been taken to the Employment Tribunals this week for racial discrimination. It is taking place right NOW (19.05.11) in Bedford. Regards,Tricia
Patricia Salmon-DeAg
- 19-May-11 @ 1:49 PM