Rights If Your Child is Arrested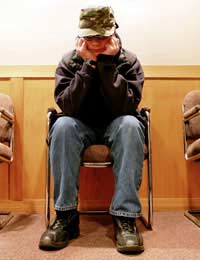 There are a number of rights that apply specifically to children under the age of 17 who are arrested. Parents should be aware of these rights that begin as soon as the child is arrested.
Child Arrest in the UK
Just over 200,000 children are arrested in the UK each year, according to Home Office statistics. The average age of the children arrested is between 10 and 17 years old. Children at this age will usually not be aware of their rights when arrested. It is important that parents, guardians and anyone who is responsible for children know the rights children have when arrested. These rights begin when the child is arrested and continue to the court proceedings stage.
Informing a Parent When a Child Is Arrested
If a child is arrested for committing a criminal offence and they are under 17, the police must inform the parents as soon as possible. Children who are arrested should be made aware of their rights when they are first brought to the police station. One of these rights will be that a parent or guardian can be informed of the arrest straight away. Children under the age of 17 also have the right to have an adult present at the police station. Children should also be allowed to talk to this adult in private if they wish to do so.
Children's Rights and Police Interviews
The police should not begin interviews if the child has requested that an adult such as a parent is present. If no adult is present the police may interview the child under certain circumstances. It may be the case that delaying an interview would mean that further crime could be committed such as harm to another person. If this is the case then the police may well interview the child in the presence of an appropriate adult. Steps should be taken first to contact the child's parent before the interview takes place.
Detention Time Limits at a Police Station
If the police believe a child has committed an offence they can hold the child for 24 hours. But this is not the maximum time period a child can be held for. A further 12 hours can be added to the 24 hour period if the crime committed is of a serious nature. The police can actually ask the court for an extended period of detention. But this extended period cannot be longer than 96 hours before the child is charged with an offence.
Searches at the Police Station
The police do have the right to search a child under the age of 18 at the police station. If all clothing is to be removed during the search an adult of the same sex must carry out this search. Intimate searches can only be held in private where no one else can see the search. The child does have the right to have an adult such as a parent present during the search. This search can be conducted at any time whilst the child is held at the police station.
Obtaining Fingerprints from Children
The police can take fingerprints and photographs if the child is over 16. If the child is under 14 the police will need permission from the parent to proceed with fingerprinting. Children aged 15 and 16 will need to agree along with the parent's agreement for fingerprinting to take place. Children over the age of 16 will be required to submit to fingerprints and photographs even if they have not agreed.
Intimate Samples Taken By the Police
If the police are intending to take hair and saliva samples then they must have the agreement of the child and parent if no charges have been made. If charges have been made then these samples can be taken without agreement from the child or parent. Blood and urine samples cannot be taken unless both the parent and the child have agreed to this. Even if the child has been charged they cannot be forced to give these intimate samples.
Children Under 17 Years and Court Proceedings
If a child is 10 years old then they cannot be charged with an offence and taken to court. Children over 10 years old but under 17 years will be treated as a young offender and criminal cases will be dealt with by the youth courts. If the child has committed an offence and an adult was also involved then the court proceedings can be held in either the magistrate's or the Crown courts.
The expertise of a legal advisor should always be sought if a child has been arrested. The Children's Law Centre will be able to provide free help and advice to parents of children who have been arrested or charged with a criminal offence. Learn about stop, search and arrest rights, here.
You might also like...
@tinajh. There are no specific laws relating to stop and search of children, although many organisations are campaigning for it.. The United National Convention on the Rights of the Child requires that "all decisions taken within the context of the administration of juvenile justice, the best interests of the child should be a primary consideration."
The ACPO (Association of Chief Police Officers) gives this advice; "Stopping and searching young or vulnerable persons can be particularly intimidating for them. Officers must clearly communicate the grounds for the search using simple and easy to understand language, and check that the person has understood the grounds before continuing with the search".
CivilRightsMovement
- 22-Apr-15 @ 11:44 AM
My son who is 12 was stopped and searched at the park as he matched a description given by a witness he was searched without my permission and I wasn't informed is this the law he weren't involved in the situation but was searched anyway by a female and not a male should I have been informed or present
Tinajh
- 19-Apr-15 @ 8:39 PM
@Don't have one. Not always, you're best asking the police themselves about their next course of action.
CivilRightsMovement
- 9-Apr-15 @ 12:19 PM
I was arrested for trespassingand I am 14 years old should I be expecting to go to court ?
Don't have one
- 8-Apr-15 @ 2:16 AM
@carla. It sounds as though you are in the USA, this is a UK site so we can only really comment on UK law issues.
CivilRightsMovement
- 16-Mar-15 @ 10:42 AM
my 17 yr old son has been asked to attend a police interview,they made it for 10am and I asked him to see if it could be changed so I could attend or they were going to get a social worker.I work from 7am until 6pm and am the sole breadwinner but I wanted to be there.When he rang the woman pc involved said she wasn't in then and ,without asking booked it for today at 10am.I told him to ring back as he was going to see his brother in somerset who is on a course in the army(relevant in a moment)and my mum was picking him up at 7am and they wouldn't be back until sunday.My partner also rang them to explain that he wasn't avoiding them but just wanted a time to be arranged that my son and I could attend together.She made it clear if he didn't attend the new appointment a warrant for his arrest would be put on him.I was gobsmacked,but I let him go.I have 3 sons,my first is a corporal in the army,i am due to attend my second sons passing out parade next month and my 17 yr old has his army interview on Monday,therefore seeing his brother after 2 years(he is based in Germany)would help him.The woman pc came to the house at 12.30pm today looking for him and asked if he had gone to somerset,my partner said he had.She then said that we were talking to the wrong person about the army and she would do everything she could to stop him going in and said that she would go to the army careers appointment on Monday and arrest him there.Matt hasn't been an angel and has been spoken to a few times before for stupid things but he made his own mind up to change and follow his brothers into a career....can she do what she says? as I have NEVER had an officer so adamant on being awkward and so against the army.I am very very proud of my sons,one of which served in Afghanistan and lost good friends any help would be very gratefully received.many thanks .
shorty
- 13-Mar-15 @ 9:54 PM
@Clare. State your case. If the bullying episodes have been recorded by the school, this will support your daughter's case.
Bullying.co.uk
has a support line that you may want to call for help.
CivilRightsMovement
- 12-Mar-15 @ 2:41 PM
My 15 yr old daughter initiated a fight at school. She was arrested and assault charges were pressed. She was taken to the police department, there she was finger printed and photographed. Her Miranda rights were not ever read to her nor was she informed that I could be there. When I talked to the school they said she was being arrested. I asked if they could do that without me present and was told yes, I did not need to be there. She was then taken to a youth detention center, strip searched, and told she had to give a urine sample. She refused and they told her she would remain in custody until she gave the sample. She finally gave the sample the next day and was released to me. Is what they did legal? I talked to the probation officer and told her that they had no legal right to force her to give the sample and she admitted that was true. They want to give voluntary probation with community service and random ua's. Our other potion is to take this to court. What would our chances be of having the entire thing dropped becaus they did not follow the law and lied about the urine test? Thank you for any advice.
Carla
- 11-Mar-15 @ 7:56 PM
My daughter's been bullied for 6 month by more than 6 girls, she's been over the park and 3 of them have been there, they've surrounded my daughter and one of them have hit her, she has fought back and ended up getting the better of her! Now the bully has gone to police what will happen and do I need a solictor? I've got records to show how long it's been going on for at the school the girl wasn't marked but now because she knows she won't stand for it there getting made out to be the victoms
clare
- 10-Mar-15 @ 10:36 AM
@tel. A child under 17 has right is to be accompanied by an adult and also to confer with that adult in private. The police should not have started interviewing your son if he had asked for an adult to be present. Note that there are however, some circumstances in which the interview can go ahead with requested adult not present; if time is of the essence and adelay could result in further crime being committed the police can interview with an 'appropriate' adult present. You can complain to the Independent Police Complaints Commissionif you feel that they have acted incorrectly.
CivilRightsMovement
- 25-Feb-15 @ 12:09 PM
my 14 year old son arrested this morning at his mothers home address. accused of making racist comment to a 13 year old boy. plus so im told common assault.he been in custody since 8.30 this morning . yet i as his father and police no i do not live with kids have not had call to say they got him in custody, Q. have phoned switchboard. officer says police do not have to contact me and that they can place adult with him for interview. i have saidi do not wish him interviewed until i can be there as adult for interview etc. police say they can place adult for interview without contacting me. son has adhd and wont understand lots that is going on. police should take this into consideration ? some advice would be greatfully recieved.
tel
- 23-Feb-15 @ 1:21 PM
My child was playing in her residents but with other children from anither resident and apparently the other children were making too much noise causing the management to call upon a off duty officer also living in the resident and the officer went and threw all of them out the area in which they were in (pool area),but before holding my child that is 12years old and yelling in her face threateninh to arrest her for traspassing and telling her that she has fove minutes to get out of the area but if he see her again playing with kids and someone complains that they are too loud he not going to only arrest her but also place a traspassing record on which won't allow her to ever play or enter any area within her resodent complex.my question is does he has this right and was he within the law to do what he did and get in her face like that. She wasn't warn then approach about the noise just approach and yelled at to the point that she cried and kept telling him ok but stop yelling in my face please.
kay
- 17-Feb-15 @ 12:05 PM
@Key. No the school can involve the police if they see fit to do so. They will look at both boys' versions of events and may take statements from any other pupils and staff that witnessed it.
CivilRightsMovement
- 13-Feb-15 @ 2:47 PM
My 13 year old son, has been asked to come to the police station regarding an allegation made by another pupil.The boy said my son held him down, while another boy broke his finger and took money off of him.My son tells a different story, but agrees he was there at the time but didn't break his finger,what are his rights?Can one boys eveidence against another boy be believed? As it was at school time, surely it's the schools responbility not the police? Please advise.
Key
- 13-Feb-15 @ 2:23 PM
@Saz. Maybe they are trying to rule him out of another crime?
CivilRightsMovement
- 9-Jan-15 @ 10:30 AM
My son was arrested and got a youth caution. They didn't take his finger prints or dna It's now 18months later and they have phoned me asking for them...he was 14 at time They said it not compulsory but will lead to an arrest if not! Surely they should of done it then
@margaret. Yes this does sound very harsh, the police are usually more careful in the way they treat youngsters. Not sure whether there are any regulations about the way they are transported to the station, but we will look into it.
CivilRightsMovement
- 19-Dec-14 @ 11:18 AM
I watched a boy being put in a police van with a cage. The boy was handcuffed with his hands behind his back. He was obviously pre pubescent , under five feet two inches and built like a whippet . The male officer was built like a scrum half and the police woman was taller than the boy. I am outraged that a boy was treated in that way, at the very least they could have handcuffed him with his hands in front and used a car. It's absolutely outrageous that it is deemed acceptable to treat children in such a heartless way.
Margaret
- 18-Dec-14 @ 5:44 PM
@Dave, yes there's often only on parent/guardian allowed.
CivilRightsMovement
- 16-Dec-14 @ 10:08 AM
Both of us parents turned up to see our boy who was arrested and kept in cells over night. But only one parent was allowed to access the boy. Is this ok? As we wanted to see him together and chat to him together before the interview.
dave
- 13-Dec-14 @ 9:22 AM
Hi My daughter was arrested yesterday for having a physical fight with her mother at her mothers address. I was notified by the custody officer after my daughter requested this. I attended the police station and the problems started from here. I was treated like I was a criminal from the moment I spoke with the custody officer. Unknown to me at the time he was recording everything that was being said without my permission. He explained what forms my daughter had signed and that she had requested me to come to the police station. I spoke with my daughter, and even though the fight was between her mum and her, I advised her to seek legal advice. We went back to the custody officer and I stated my daughter would like to speak with a duty solicitor. He said he would organize this and would I sign some forms. I read the forms and signed were I thought needed signing at this time. In respect to fingerprints and photographs I did not sign and he then became difficult with trying to convince me to sign. I stated this would be discussed when the solicitor arrived. Is exact words then was "we can take them by force if need be" I had already read some material about rights of 15 year olds in custody and I knew they need my daughters permission as well as mine as the parent. I explained the permissions needed to the officer but he said "we will take them by force if necessary" I then said you cannot do this. He then asked me to wait in reception for the solicitor to arrive. On the way back to reception a PC who was listening to the conversation between the custody officer and myself said "we can take them by force if needed you know" I said "what are you talking about" and he said "the fingerprints and the photographs". Once again I explained that my daughter was 15 and this was not allowed and that we wanted to discuss it with a solicitor first. I then sat in reception. 2 and half hours later I was asked by a PC on reception that if I wanted to go out for a coffee etc then I could. I asked what was happening with the solicitor and they said they would check. In the meantime I started to read the paperwork that I had be given regarding my daughters rights. It stated on the paperwork that my daughter should have had me present before her rights were read to her or even before she had signed any forms. The message came back from the custody sergeant that it will happen when it happens. With what I had read i stated I was not happy and I would now like to make a formal complaint about the P.... officer that is being obstructive in helping my daughter. The reception said they will log the complaint and give me a log number....as I was giving my reasons for the complaint the custody sergeant appeared and said "I believe you want a word with me, I think we should have this conversation behind a close door" he was trying to intimidate me. I said "what close door would you like to go behind" and he then said we will have it in the corridor. He
Mick
- 10-Dec-14 @ 1:06 PM
Arrested at 15 and being stripped of your clothing is wrong. police are not allowedt o do that and it should have been done by women police officers. you should have been given a paper suit to wear aswell.
pixie
- 25-Nov-14 @ 5:59 PM
My 16 year old son has been arrested and the police will not allow me to see him. They did not inform me of his arrest and I have PR
paintdiva
- 29-Oct-14 @ 1:44 PM
@Leah. You would normally be given 'safe' custody clothing to wear if the duty officers consider you were in danger of self harming. It is feasible that you would be left to recover (from intoxication) for that period of time too. It's common practice to be asked if you would like an adult contacted to know of your whereabouts but they would not be allowed to visit you whilst in custody.
CivilRightsMovement
- 4-Sep-14 @ 12:04 PM
I was 15 and was arrested for calling a police man a pig whilst intoxicated, when I got to the police station they took all my clothes off me and left me for 12 hours sat in a cell naked with just my nickers and a blanket, I did refuse to take off my clothes as I am very self conscious but was still made to do so as they told me I had a history of self harm and therefore I had to do it, I was just wondering whether this is legal as it was against my will and I was only 15
Leah
- 3-Sep-14 @ 10:48 PM
my son who is 25 year old charged assaulted police officer but he only pushed his chest to leave him alone in the our home and after that police officer attacked my son as he several times punched to my son's head and my son get injury his left eye "Black Eye" thought police officer addmited that hedone the injury but claimed he did after my son bite him and i saw litle scrach on his right hand between his thumb and index finger which he may probably got when he was punching my son, also the police officer has my sons top tracksuit as evidence which has litle spot blood and don't know either is my blood from his teeth or from litle scracht of the officer. therefore the court will be early of august this year and what my son's case result be and any other advise. Many Thanks
ilkocase
- 12-Jul-14 @ 12:30 PM
This girl was picking on My daughter constantly making lies up about her Kicking her all the time,One day my Daughter screamed at her"Leave me Alone" At this point the bully..Hit my Daughter putting her to the floormy daughter Head butted her the bully bit her Boob and Twisted her hand my daughter was on my floor crying But now,The Bully Has Suddenly Got a black eye Bite marks on her face And A broken nose but when she walke away people said he was perfectly fine now my daughter has an interview with the police Will my daughter get Arrested for this?oh i forgot to add my daughter did punch her various times but not on the face my daughter also Pushed her off causing the bully to hit her head on a glass bottle which smashed.
Emily_mae2340
- 7-Jul-14 @ 12:28 AM
My dauger threated to hit a child at school same age at her what can happen to a 12 yearold as school eang up and said had a issue what is the worst can happen?
rach
- 21-May-14 @ 9:15 PM
Do police have the right to tell our mom to slap
Yovani
- 21-Mar-14 @ 8:46 AM
My daughter 14 years old taken to a police for questioning about a stolen phone she had on her? What happens next, likely outcome?
rainman
- 27-Feb-14 @ 6:44 PM