About Our Site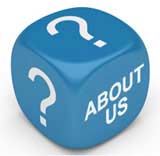 CivilRightsMovement was formed to offer a unique reference point on comprehensive information on civil rights.
The civil rights movement was a life changing period in world history. The freedom and rights that we take for granted today were not given without a struggle that dates back centuries.
The Civil Rights Movement website was created as a unique reference point that gives both a background on the historic civil rights movement and provides information on your rights today. This site contains accurate and easy to understand civil rights information from the March on Washington in the 1960s to present day civil right activism.
There is no other UK website that provides articles on both the history of the civil rights movement and information on civil rights today. This website contains a wide range of clear and concise information on civil rights issues written by impartial experts. The information is designed to help whether you are concerned about your rights to privacy, rights when dealing with the police or simply your rights to a fair deal with traders.
With government security on the increase the erosion of civil rights in the UK is a major problem. The Civil Rights Movement website provides accurate and up to date information on how you can enforce your rights and help to make a difference. From joining civil rights organisations, to helping to stop discrimination, to enforcing your consumer rights, the Civil Rights Movement gives you all the information you need.
This site should be your first point of reference whether you have been discriminated against in the workplace, harassed by debt collectors or have been stopped and searched by the police.

Related Articles in the 'Site Information' Category...