Police Computer Hacking Powers and Civil Liberties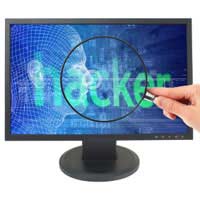 The view that Britain has become a surveillance society has been reinforced by the computer hacking powers granted to the police. The police are now able to hack into personal computers without the need for a court warrant.
Police Powers and Remote Searching
The UK police has now been given the power to hack into private computers without the need for permission from the courts. This new power utilises remote searching to access personal computers and obtain private information. Civil liberty groups are calling these new powers a breach of privacy rights. The new police hacking powers have been quietly rolled out across Britain without much publicity. The police claim that this type of surveillance is a necessity when it comes to tracking criminal activity on the internet.
Diversity of Police Hacking Powers
There are a number of ways that the police can hack into a personal computer without the user's knowledge. Remote searching means that the police can hack into the user's computer from another location. This is achieved by sending a virus to the suspect's computer in an email. The police would then be able to view the suspects emails and browsing habits. Key logging is another form of hacking that sends back details of each keyboard key used by the suspect and can be used to obtain passwords. Wireless networking can be used to hack into a suspect's computer and monitor their online activities and search hard drives.
Police Computer Hacking and Court Warrants
Civil liberties groups such as Liberty are claiming that this type of police power should be backed up by a court warrant. Police do not need a court warrant to hack into a member of the public's personal computer. The only permission that is required is the approval of a Chief Constable. The Chief Constable must be satisfied that the act of hacking into a personal computer is in proportion with the crime that is being investigated. According to Liberty, the act of police computer hacking is no different from breaking into someone's home and taking private information without a warrant.
UK Personal Computer Information Accessed Across Europe
The information obtained by the police through computer hacking will not just be limited to the UK. The European Union has now been given the power to request this information from UK police. Police authorities in EU countries can now request that UK police hack into certain computers to obtain information. This information will then be passed back to the police in countries in the European Union. This can all happen without the knowledge of the computer user.
The Many Ways the Public can Be Tracked
The police power to hack personal computers is just one more addition to the list of the ways in which the UK public are constantly monitored and tracked. Common surveillance and tracking of UK residents include:
CCTV in the UK; the public make 300 appearances each day on closed-circuit television cameras
Registration plate recognition cameras can track vehicles across the UK
Landline telephones and mobile phone tapping and call list details
Credit card transactions can be used to monitor shopping habits and account holder locations
New UK passports with biometric details
Anyone arrested for a recordable offence can be made to give DNA samples to the police
Electoral role and NHS records can be used for location and personal details
Personal computer cookies that monitor and collect data on a user's web browsing habits
The UK has arguably become a surveillance society with decreasing privacy rights. British residents are under constant surveillance the minute they leave their homes. There are over four million CCTV cameras in the UK alone; that is one camera for every 14 people. The monitoring of work rates, communication methods and travel is constantly increasing. Simply going on holiday abroad can mean full body scans in UK airports. With the police now able to hack into the public's personal computers it looks like this is one more step to complete UK citizen surveillance by the government.
You might also like...
I have become a target in what i know is deep flightily deep
fred
- 8-Aug-23 @ 5:12 AM
yes my computer has been hijacked it concerns methat there are various work colleges tiring to get information from personal computer also my phone in work and this not just my current job i been on line and witnessed trolling it came to my attention when some one had been dropping personal names online like on this adult web site i been watching called porn pics i just wish someone would take it down
the gang stalked one
- 7-Aug-23 @ 9:42 PM
Simple solution, dont use computers or phones. Also put a paper bag on your head and only go out at night and keep constantly jittering about like you have ADHD. Consider living in a cave. Wrap tinfoil and a wet towel around your head that will stop the satellites from tracking your thoughts.. am I serious? Yes no YES no yes.. no ??
bob marley
- 16-May-18 @ 1:29 PM
The leeds police, some ambulance and Leeds city council CCTV service have not left me alone since, I reported two transport police officers for assaulting me for trying to report some harassers. I have been living under their opressive monitoring system in this town and it has been hell. Its been a combination of neighbours participating with these bent police and some ambulance miss using a app, to monitor what I do on my computer, than blast off their sirens to specific things I would do online or off line, that they would dissaprove off. This wasn't something criminal nor illegal, if I was searching one of the indiviudals that participated online the sirens of police could suddenly be heard past our street, if I looked up holidays in Disney, it would be quiet outside, what seemed like a coincidence turned into 3 years of hell. I have been covertly harassed since 2016, they watch me on the CCTV have sent students and idiots to harass me around the city center, or police showing up suddenly. The trip in town has been some covert harassment ordeal for 2 years, somebody either signals each other via sms or CCTV and I kept getting followed and pestered around town, insulted and somebody even mentioned some actors from Redladder Theatre had participated in this covert harassment to upset me.I am not a criminal and I am not doing anything wrong on my computer, this is bullying and harassment, they have been monitoring my computer for 3 years for no valid reason, miss using their service to let me know they are monintoring my entire computer activiy, some times it is a coincidence but this turned into such a constant episode, my family filmed them doing this near our home. We have had idiots honking their car horns continuesly to specific things I do on my computer off line, this isn't them picking somebody up, this is a car parked at the back side. I have reported him to action fraud and they keep doing this, remotely monitoring my computer. So I can't do nothing on my private computer on leeds, without some police or bent ambulance letting me know. This has been everyday for 2 entire years. The police would let me know in more obvious ways they were seeing all my emails and what I was doing by showing up where I was, like a hospital appointment, two police officers showed up with a woman handcuffed to them and sat right next to me, carrying on until I was forced to leave, this was a day after I sent my second appeal to IPCC. On another occasion two police officers stood near me talking about the email I sent to a law firms about what the police did to me. IV HAD ENOUGH!! Than there is Menwith Hill RAF who knows what the surveillance on their is, in England.
harry
- 17-Dec-17 @ 7:17 PM
I would like to no can a police officer come to my home on ground to see if my quad by is nick when ask if he had a warren he change it to sec 59 so he got in it was underlock and key with no better or sit the quad was not nicked but he will size it without a warning in place or been on the road can he do this as he say he as photo but would not show but before all this he was looking around my garden befor knock on the door and the other was asking my 8year old son question without me or is mum they for a good 10 Mins I ask my son what was he asking he said about the quad I have all this on CCTV plz help
Matty
- 7-Nov-17 @ 5:09 PM
since i last posted on this site, the Leeds West Yorkhires transport police and some private ambulances began to monitor my computer for the last 10 months. They have no legal court order and have been leaving it very clear through covert intimidation what they have been doing. I complained about the extremely discriminant thing the transport police did to me 2015 to the ipcc, a police car showed up near our home, I never gave my address, I was at A&E and two officers waiting for somebody else start talking about an email I had prepared to send to the complaints commission, they kept turning to look at me. I have been intimidated for 1 year, everything has been manipulated in Leeds. Im a law abiding citizen and so are my family. I can't even go into the city centre without my family being concerned I will just be detained on false grounds. Kept having strangers in the area where we live stalking and doing the sort of indirect associative referencing Derren Brown does in his TV shows. A doctor called this "no touch harassment technique" an indirect way of "insinuating harm or reminding a victim of something upsetting" like being falsely detained they use this in Leeds West Yorkhire. They cover it up making it seem like the individual has done something wrong or that they have a serious mental health, when all the victim has is anxiety problems from being subjected to stalking and intimidation to this for 18 months. I don't think they do this in LA, Paris or Russia to innocent people
mindy
- 27-Oct-16 @ 6:02 PM
LEEDS WEST YORKSHIRE TRANSPORT POLICE AND SOME LOCAL EMERGENCY SERVICES HAVE BEEN MONITORING MY COMPUTER FOR 12 MONTHS OR SOME MEDIA PRODUCTION. WHAT THEY PRACTICE IN THIS CITY IS CALLED ORGANISED STALKING. SOMEBODY SAID IT IS RICKY GERVAIS MATT LUCAS, SOMEBODY EVEN JOKED AN AMERICAN WITH LOTS OF POWER ALLEGEDLY HAVE BEEN BEHIND THIS 20 MONTH HARASSMENT. AS IM TYPING THIS THE SIRENS HAVE BEEN BLASTING OFF DOWN OUR STREET AND A NEIGHBOUR HAS STARTED DRILLING SHOUTING GET OFF THE COMPUTER. THEY HAVE BEEN MONITORING MY COMPUTER ACTIVITY ILLEGALY FOR MONTHS, HAD STRANGERS STALK ME IN SHOPS REMINDING ME CONSISTENTLY THROUGH COVERT HARASSMENT OF WHAT THE AUTHORITIES DID TO ME LAST YEAR.I HAVEN'T DONE ANYTHING ENCRIMINATING AND THE POLICE HAVE NO COURT ORDER TO TORMENT AND SURVEIL MY FAMILIES COMPUTERS, ITS BEEN HARASSMENT, CORRUPTION AND EVEN MEDIA MANIPULATION! IM SURE THEY HAVE BETTER THINGS TO DO BUT SOMEBODY IS MANIPULATING THE SYSTEM HERE
handuka
- 9-Sep-16 @ 10:02 AM
Al, do we both of us know this guy, as I had an ex landlord who was a detective with the Met who himself had been arrested for harrassment, he admitted checking for my record on the PNC database (illegal), he is a guy with seemingly a lot of time on his hands and also rather anti-social nocturnal activities (playing loud music, drunken parties etc). Single bloke, lives next to a couple with a baby. Your timescale fits the situation. Are we sure this isn't the same bloke!?
The Revd Caz
- 16-Feb-16 @ 10:31 AM
I have been the subject of harrasment and unfair arrest in the last four months. Since 27th aug i was relatively unknown to the police. However that all changed on that date.... SINCE 26/2/2014when it came to light i was victim of fraud by my x partner who was arrested 3 weeks later (4am,17/3/14) at a friends house. (THIS IS/WAS a FRIEND who had approaced me only a year prior with an offer to buy his house starting with a (50% of his home) This was due to his parents both passing leaving huge debts and therefore forcing sale)And it was agreed by both i would/HAD already at time of arrest purchased his 50 % share) and with only £22,000 left @ 2k on the 15th of each month by S/O. Due to be paid in full on 15/1/2015. MY X was CONVIENIENTLY found by police the monday morning of 17th march 2014 approx (4 am) when i was forced to call 101 after recieving a phone call from seller at (2.30 am) telling me he had checked his online account and had not recd that months payment and was going to i quote "PULL THE DEAL" (Id like to add at point so far recieved in total £112,000.. Inc first 50%) The reason i called 101 was after i called a friend in shock. Who immiediatly recognised it was either PURE COINCIDENCE he called moments after I had only called my x to ask for my phone he had also stolen. I like to say I COULD NOT BELIEVE that this FRIEND could possibly have my x sitting right beside him when he called me. Especially as he had DENIED any knowledge of his whereabouts KNOWING the police were looking for my x for emptying my bank account which almost not only CONVIENIENTLY placed me in a position of default but also potentailly leaving me in a situ of losing what i had already paid so far to THIS FRIENDD to annul our legal contract as no funds had been recieved. Of COURSE i realised straight away it was a set up by the seller taking full advantage of the situation my x had placed me in... After the arrest and my iniitial shock i also reported to the police the obvious intentions of the seller. However the police were unwilling to recognise this citing this was/is a civil matter between me and this FRIEND and refused to arrest and question the seller for his part as the mastermind. The following day i was informed by a friend there were quite a few disgusting postings on my x facebook profile regarding myself (a profile picture of his two beautiiful little girls in snow white dresses) This comments were vile and writtten by this FRIENDS Gf and her daughter of 16 who had come on the scene only a few months earlier and very happy at being spoilt by this FRIEND.. I reason to suspect her interest in this setup as one particular comment i quote "Your not getting the house, we are going to make sure he gets the right price for it !!!!!! THIS COMMENT CONFIRMED Everything.. This FRIEND had tried to capitilize on my unfortunate situation ie being a victim by my X... I was DEVASTATED... I was then subjected to the next 10 months of threats by the seller if i was
Notagain
- 31-Dec-15 @ 9:24 AM
My computer has been hacked for some time now.My mother who is nearly 90 and has mental health problems told the police that , ' I was a Chinese spy'. Yesterday a man rang my bell and said he had come to 'repair ' my heating system. I did not trust who he said he was and refused him entry. There is nothing wrong with my heating and never has been.. Today a flash screen popped up and saidthat my account from Google had been accessed from Norwich (300 miles from me)and I should change my password? I logged out and back in ignoring the new password change link that was on offer. Then I went to my account in Google (the real Google) and changed my passwordto a high security one. Has PC Plod nothing better to do?. Not only am I not a Chinese spy but in the first Gulf war i suffered a broken neckworking (as a civilian )on VC10 tanker aircraft
The Lemon Drop Kid
- 25-Nov-15 @ 1:37 PM
Al - Your Question:
A neighbour, an (ex!) police officer has regularly logged illicitly into the police computer to view the complaints that my wife and I have made about his (nocturnal!) anti-social activities. He admitted to this and was 'retired' last year. After two months he was re-employed by the same police force, but in a civilian capacity. He is still able to access information on the police computer. With the new surveillance law will it be possible for him (or any police employee) to view my computer use?
---
Our Response:
We don't know the answer to whether he will be able to access this information but if you want to raise a complaint, do so via the
IPCC
CivilRightsMovement
- 5-Nov-15 @ 10:12 AM
A neighbour, an (ex!) police officer has regularly logged illicitly into the police computer to view the complaints that my wife and I have made about his (nocturnal!) anti-social activities. He admitted to this and was 'retired' last year. After two months he was re-employed by the same police force, but in a civilian capacity. He is still able to access information on the police computer. With the new surveillance law will it be possible for him (or any police employee) to view my computer use?
My neighbour has been raided twice in the last two nights. The first time they were raided my i-phone started playing up. Siri started talking to me without me asking it to, half an hour later I discovered that the police were raiding the house next door. I got a little paranoid about it, thinking that they had been hacking into my phone, but in the end thought that I was probably being paranoid and that it was unlikely that they were spying on me. However, tonight Siri started playing up again. Again I thought that it as nothing and assumed that my i-phone was playing up. My girlfriend and I started talking about getting a new phone and which one to buy. Next thing I know my housemate texted me to say that the police had just pulled up outside to arrest my neighbour. Now I am not one to be completely paranoid but this seems like too much of a coincidence to me to ignore.
Steve
- 26-Oct-15 @ 12:15 AM
I would love to speak to someone in the movements about my case with the police. Who keep bothering me because someone use my details for wrongness and need some help please. Thanks
I have been hacked since 2008. throughout to current day.The people responsible i believe are responsible are high authority sources and i say sourfces because this has derived to be more than one source over the last few years.This matter does have vast dynamics to wherefrom every civil liberty i have has been abused. This has ultimately obstructed a civil court case and my rights to go about my business and defend my case. I have lost approx two and a half thousand pounds of equip due to this. Rules to hack have been abused i beleive to gain an insight into this case and info passed on to the opposition in my case. This case is huge in dynamic and one that would blow your mind. These sources have fake websites and various means to fool the public into signing into their websites. PLZ contact me via email as above. Thanks.
daffy
- 27-Mar-15 @ 11:30 AM