Social Networking Websites and Privacy Rights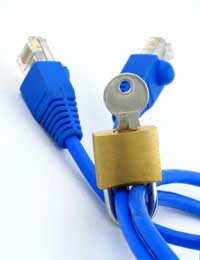 Social networking sites have come under much criticism thanks to their ever changing privacy policies. But signing up for a social networking site should not mean that member's privacy rights are not protected. Steps should be taken by members to ensure they have the utmost privacy when online.
Social Networking Websites and Security
Social networking sites allow people to interact with each other on a worldwide scale through a dedicated internet site. Members do have to register to use the sites and details will be required including email addresses, gender, date of birth and country location. There are security measures in place including email confirmation checking, passwords and security questions. These security measures are in place to protect the user from possible threats such as identity theft and account hacking. But the social networking sites themselves are regularly criticised for their inadequate privacy policies.
Social Networking Sites Changing Privacy Policies
Social networking sites have in the past changed their privacy policies without informing their members. Members who previously had set all their information to private have logged on unaware that their details were viewable by all members of the site and internet users in general. Some social networking sites have gone as far as stating that all information placed on their site is their property. This can include records of all conversations made on the sites.
An Awareness of Privacy Issues on Networking Sites
It is important that networking site users are aware of the information that can be collected by the site owners. Most networking sites will keep records of when members log on and off and the time spent online. Advertising is a big money spinner for social networking sites. Information on member's interests and the sites they use are all recorded in order to be used by advertisers. This information allows advertisers to place member specific adverts not only on the networking sites but also in spam emails and internet browsers. Mentioning a reference to a product on a social networking can soon see the user hit with advertisements for these products.
Sensitive Information on Social Networking Sites
The amount of information people will place on social networking sites is amazing. Photographs of family and friends, home and mobile telephone numbers and private email addresses are all commonly placed on networking sites. Simply placing a user's date of birth and their home town location is enough to give internet identity thieves a head start. Members of the public would never simply walk up to a stranger on the street and hand them a huge amount of personal information. Yet this is exactly what many social networking site users are frequently doing via their social network interaction.
Social Networking Sites and Safety
The issue of privacy and what information can be seen by other members should be a concern for social network users. For example, a huge number of users allow everyone to view their photographs and updates on their daily habits. If this is the case it would not be hard for a criminal to track the user's statements and find out when they are not at home or if they have gone on holiday. Cyber stalking is another threat that has been heavily reported in the media. Many social networking site users have found themselves hounded by stalkers after becoming 'friends' on the sites; this can turn into a danger in the real world.
Steps to Take to Ensure Internet Privacy
There are a few steps that can be taken to ensure privacy on social networking sites and the internet in general. These safety measures will include:
Do not place information such as telephone numbers or private email addresses on social networking sites
Never make statements such as placing holiday dates on networking sites
Only allow known or verifiable friends into your social networking circle
Keep privacy settings high on networking sites; do not allow anyone from the general public to view your page
Change passwords on a regular basis to guard against hacking
Ensure that suitable up to date security measures are in place on computers including virus scanners
Always read up on the terms and conditions of the social networking site's privacy policies; they are not all the same
Privacy rights cannot be taken for granted on the internet and on social networking sites. Remember that these sites are owned by corporations and they do have their own privacy policies regarding how data they collect will be used. It will be in the member's best interests to read the privacy terms and conditions to ensure they are aware of how member information is collected and used.
You might also like...