Defending Your Civil Rights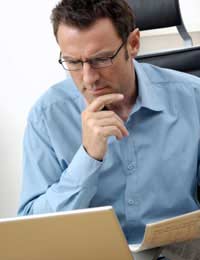 There are a number of routes that can be taken when it comes to defending your civil rights. Employing the services of a lawyer should be the last resort and there are steps that can be taken before it reaches that point.
Defending Your Rights
Breach or infringement of civil and human rights is a serious matter. Everyone should be able to live their lives without fear of discrimination from others. However, abuse of rights does occur in Britain and there are legal consequences for those who try to abuse the rights of others. Defending your rights will mean standing up to the discriminators, even if that means taking the matter to the legal courts.
Talking to the Discriminators
Talking to those who you feel have discriminated against you or infringed your rights should be the first step. Some discriminators may not even know that they have used discrimination to make a decision. Challenging unfair decisions or judgements should be the first step towards defending your rights. Talking the issue through may not always make a difference but it will make the other person aware that the matter is being taken seriously. It will also give both parties a clear understanding of each others point of view on the matter.
Contacting a Superior
If the infringement of rights has taken place in the workplace then a superior should be informed of the matter. For example, being continually passed over for promotion due to perceived discrimination is a matter that will have to be investigated. Employers have a legal duty to investigate any type of discrimination or infringement of rights. Grievances can also be taken to Human Resources departments if there is one within a company. Trade unions are also another contact point for infringement of rights issues.
Employment Tribunals
If a case of discrimination or right's infringement is found to be probable then the case will usually end up in an employment tribunal. This is where impartial judges will hear cases and make decisions. Employment tribunals exist to hear disputes and grievances and can make judgments and award compensation and penalties. In some cases an employer may be give the chance to try to justify their discrimination and at other times, such as direct discrimination, no justification will be permitted.
Complaints to the Police
Serious infringements of civil rights such as racial or religious beliefs attacks should always be reported to the police. Attacks can be physical, verbal and non-verbal, and these matters should be taken very seriously by the authorities. Hate crimes are criminal offences under the Crime and Disorder Act 1998 and the Criminal Justice Act 2003. These cases can often end up in the legal courts but they must be reported to the police if the offenders are going to be punished.
The Legal Courts
Legal action can be lengthy and costly, although in some cases legal aid may be available. Legal action should always be the last resort but in some cases it may be the only option. There are a number of different options when it comes to rights and court action. Some cases, such as discrimination when providing goods and services will be heard in a county or sheriff court under civil court action. Other cases such as race attacks may be heard in a criminal court. A lawyer should always be contacted for all legal action as they will be able to decide the best course of action.
Where to Find Help
Obtaining help before proceeding with any course of action will always be a wise option. There are professionals that can be contacted to give expert advice on each particular situation. This does not always mean lawyers; there are number of other trained professionals who can help. The Citizens Advice Bureau should be the first point of call for anyone who feels that their rights have been abused. Other contacts should include the Equality and Human Rights Commission and the Law Centres Federation.
Defending your civil rights will not always be an easy process but there are people who can help. Laws are in place to protect civil rights, and the ability to enforce your civil rights is a right in itself. The only way to stamp out the abuse of rights is to stand up to those who discriminate and abuse the rights of others.
You might also like...
As a disabled person living in sheltered accommodation in Bath I have tried on numerous occasions to report back to the police that I have been placed in extreme danger and experienced disability abuse from the housing association staff while living at the property.The Avon and Somerset police tell me that they cannot become involved as a housing association is completely outside of their jurisdiction. I have visited the police station three times now to make a statement but each time they tell me the same thing. Why?Surely disabled people have the right to leave in peace and safety?
Black box
- 26-Nov-17 @ 4:49 AM
Continued from above: After a further 10 minutes (with the officer repeating his demand to be let in) he eventually left. I thought no more about it. Fast forward two months and I arrived home from work and found the same officer in my hallway taping a closure notice to my property. He told me that I was not allowed back in the property tonight, nor would my partner be who according to the officer 'isn't on my tenancy anyway'. And that he would be applying for a closure order for three months at court in the morning. I asked him why, and he said because of anti-social behaviour. I asked him what anti-social behaviour - he told me "I would find out in the morning if I came to court." I engaged a solicitor (again, which I again had to pay for) and when we attended court, it turned out that the officer was relying on two statements from neighbours (the most recent of which was over nine months old) and his own statement repeating the allegations about smelling cannabis from the window two months ago. The magistrates told the police officer that his evidence (which I was disputing) didn't even warrant a further hearing as his application did not meet the legal test for a closure order (these are usually used in cases of highly organised gang activity, brothels and crack houses). The magistrate even questioned who had signed off the closure notice, and had the officer presented the inspector with all the relevant evidence when he asked him to do so. My barrister advised me that he has never seen a closure notice being used in a situation like this and that even if all of the allegations contained in the officers bundle were true, which I clearly dispute, that a closure notice was like 'trying to use a sledgehammer to crack a nut.' I feel like this particular officer has been abusing his position and using his power to harass me and my partner. I am unsure what to do next as my previous complaint to the borough commander did not result in any improvement to the situation. Is this something I could take up with the IPCC? I feel like a prisoner in my own home and have been staying with my mum for the last week because I am frightened about what this officer will do next. Any advice would be greatly appreciated.
Hi, I've had a long running neighbour issue, which has involved two neighbours making numerous complaints to the police and housing about me (low level noise, and allegations of personal recreational cannabis use). This resulted in the housing attempting to take out an injunction against me, and the police raiding my house (nothing was found). It turned out that the housing association were advised to seek the injunction by a neighbourhood police officer who had never met me, never visited my house, nor made any attempt to do so.At court, my partner and I paid privately for hair strand tests which proved that we had not smoked cannabis during the period which we were being accused of doing so, provided medical evidence to the court confirming that I have regular seizures (which occasionally cause me to make some noise), letters from other neighbours in support of us, and provided three letters from the local council's environmental health team confirming that despite being called to our house on many occasions by neighbours, they had never witnessed any noise nuisance. The injunction was not upheld and I went through mediation with one neighbour (the other neighbour refused mediation). I made a complaint to the police at the time, and made the point that the neighbourhood officer recommending an injunction without ever having met us was a grossly disproportionate response. This resulted in him visiting my home, and despite saying we had a lovely family home and seeming to listen to our side of the story, he followed this up by calling my housing officer to say that he thought he smelled cannabis in the property - which caused me to have a warning letter from the housing association and a meeting with my housing officer, where I again repeated that my partner and I had paid for drug tests, proving this to be untrue and explaining that my burning incense does not mean that I must be doing so in order to "cover up a smell of drugs" as the officer claimed. A few months later the same officer knocked on our door and demanded to be let in. My partner leaned his head out of the window and told the officer that we had tried that route with him and that following his course of action last time, my partner would not let him in. The officer claimed that my partner must come down and open the door. My partner asked him if he had a warrant, to to which the officer replied that he didn't. My partner told him to leave our property then and told the officer he would not be invited in without a warrant. The officer repeated that my partner must let him in and continued to shout up at my partner to let him in for a further 10 minutes. At which point I arrived home, and also told the officer to leave, that he wasn't welcome and that without a warrant he would not be let in. The officer claimed that my partner looked 'high on drugs' and he could smell cannabis coming from the window. I told him that it couldn't be cannabis as we don't smoke it. After a fur
@becky. You can go back to the police station and say you wish to make a statement.
CivilRightsMovement
- 17-Sep-14 @ 10:19 AM
I got assolted by more than one person ended up in hospital with head injorey and eye injory cover in blood as I got punched in the noise before arriving to the hospital I was in and out of concernes police man meet me there I was under the influence of drink seeing double as my eye was injured I said I didn't want to press charges but the next day my injerys got worse couldnt move and felt sick and to find out she's a boxer and now I have been informed I can't do her because I sighd saying I didn't want to my mother said she did but as I was an adult it was my call were do I stand
becky
- 14-Sep-14 @ 11:13 PM