Knowing Your Consumer Rights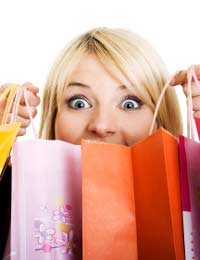 Knowing your consumer rights will help to stop disreputable traders operating and will make sure that you get a fair deal. Many people simply accept excuses such as no refunds or exchanges on shoddy goods, but consumer rights are in place to protect customers.
A Fair Consumer Deal
Regardless of whether you are purchasing goods, contracting services or employing tradesmen you are still entitled to a fair deal. The Sale of Goods Act 1979 was implemented to protect consumers from disreputable traders and to make sure consumers could expect value for money. It may be the case that when you do return goods the actual store employees are not fully aware of the rights of the consumer. It will always be beneficial to be fully aware of the rights and protection that is available to consumers.
Your Consumer Agreement
When you pay for goods or services you are entering into an agreement with the provider of the product. This is a very important factor; you are not entering into an agreement with the manufacturer of the product. Many traders when confronted with a customer who is trying to return faulty goods will say that the problem must be taken up with the manufacturer. This is totally untrue; the problem lies with the seller of the goods and it is their responsibility to deal with the problem.
Faulty Goods
Consumers do have a lot of protection and consumer rights when it comes to faulty goods. If the goods purchased are not fit for the intended purpose then consumers can return them and expect a full refund. One wrong assumption is that some stores will only give exchanges or credit notes on faulty goods. A full refund must be given on faulty goods even if the goods were purchased on sale (unless you were aware the goods were faulty at purchase). Consumers do not even need to produce a goods receipt as long as they can show proof of purchase.
Time Limits
There are some time limits that are applicable on returning faulty goods. In most cases consumers should return goods as soon as they are aware of the fault. If a customer decides to return the goods six months later then they may not be entitled to a full refund, although they may be issued with a credit note. Always complain as soon as possible to ensure that time limits are not applicable.
Breach of Contract
When it comes to purchases the contract is king. A contract will exist between the buyer and the seller. It does not matter if the goods bought are a bag of sweets in a shop, a car, a house, a haircut or a meal in a restaurant. If the purchase is not up to satisfactory standards and is not fit for its purpose then the seller can be in breach of contract. If the consumer does not obtain any satisfaction then the matter should be taken to a higher level.
Consumer Complaints
Complaining about faulty goods and shoddy service can seem like a pain but it is the only way to get customer satisfaction. The first step will be to complain directly to the trader and if this does not bring satisfaction then a letter should be sent to the head office. The consumer is under no obligation to give traders a second chance by writing to the head office. If a satisfactory outcome has still not been reached then the complaint should be taken to The Office of Fair Trading by way of telephoning or emailing the Consumer Direct agency.
Consumer rights are there in order to offer protection against unfair service and disreputable traders. It is up to the consumer to stand up for their rights and follow through on the complaint to the highest level. Consumers no longer have to simply take credit notes or exchanges on faulty goods or put up with bad service. Traders are under a legal obligation to supply refunds and there are consequences for those that do not.
You might also like...
I had anew clutch fitted to my suzuki sx4 8months ago at arnald clarks garage in just 2000mls it needs another new one I have hads0 several different cars and never had this problem can you advise.
Ray Bannister
- 24-Dec-14 @ 8:55 AM
Recently I Used The Moneygram Service At Willenhall Post Office, There Was A Problem With The Transacion at my sisters end so using the receipt I was given I made a request to a refund which they declined !!! Having used this service before I Knew that they had no legal right to refuse my request please advise , or I will be going to the police on this matter !!! P.s. Both the number I was given to Contact Moneygram and The trading Standards numbers are not FREE numbers, this isExtortion and Unacceptable !!!
Oh for goodness sake
- 6-Apr-13 @ 11:57 AM
I purchased a fence from KBrothers Fence in Orland Park,Il. I signed a contract.Five years on installation, dirt removal,and removal of previous fence( extra $400.00)They installed the whole fence incorrectly agains every ordinance in Orland Park, They put a post in our shed,five foot gaps between our neighbors posts, the fence was 7ft high, 7 inches off the ground.The mess was horrible.they ruined our landscaping, killed plants, left dirt caked to our driveway.We have a pool and two large dogs.A child could have walked threw and drowned.I called the company after getting back from picking up our son from school, they had left with in minutes.I had told them I would be right back.When I called KBrothers the owners reply was, its a civil suite and hung up on me.I then called the Village,they made them come back to replace the fence. The Village said if they id not, their license would be taken away,to work in Orland Park. We had boards all over the place blocking all of the gaps, had to hammer another board into our shed, so a child could not get in.KBrothers replaced the fence,but did not concrete the posts.They just followed the ordinances of Orland. They will not return to concrete the posts, the posts are so wobbly I could pull them out.I emailed them and asked them to fix them.They called the police.Then I recieved a letter from a letter from a lawyer saying, you can not email,call, text or have third parties contact KBrothers.How am sapposed to have the fence fixed? This started June 25th,2012.I called the maker of the fence Bufftech.They asked KBrothers to come back and install the posts the way the makerhas instructed.KBothers emailed me saying they would be at my home October 5th,they never showed. The same Lawyer emailed me? Which is unproffetional.Again not to contact KBrothers.I emailed them saying I have the right,, we want things done correctly.Again KBrothers fencecalls the police.I have not threatened them in any shape or form.The Orland Park police told me not to email them.Its harrasment. I Have not harassed them at all.The police said," get a lawyer".I cant afford one. We paid this company $4000.00. The police said ,"You are on a grey line?" The owners told us,they are not coming back, and will not refund you any thing." What are the rights of customers,the police and KBrothers keep threatening me.I tried to show the police the emails, he would not even look. I wanted to prove I was doing nothing wrong.The police said if I email them again or have any contact they will arrest me?They will contact the attorney General?
Jen
- 19-Oct-12 @ 2:28 PM
I recently went to a local company to have a shower fitted. They agreed to come and look at the job at a certain time, but ended up being late!! Anyway they had a look and agreed to do the job, and to also do the tiling for the shower to fit on. They came the next week at an agreed time, and were late, again!! They went upstairs and were back down 5 minutes later saying they were finished, which I was surprised. When I had inspected what they had done, all they did was remove the old shower!! My husband rang up to see what was going on and they claimed that they couldn't remember agreeing to do the tiling but said they would come in the next few days to tile and fit the shower! They came on Friday morning, on time!!!!!! They did the tiling and said they would return that afternoon to fit the shower, which they did, but were unable to do as the tiles had not set, which was fair enough. They then arranged to come this morning, and my husband has now recieved a call off them saying there has been a disaster somewhere and they won't be able to come till this afternoon, and we both feel really frustrated that it has taken two weeks just to fit a shower and we feel the service has been really poor. What are our rights on this matter, and can we claim some money off the bill for inconvenience??
K3LLY
- 30-Jul-12 @ 9:38 AM
i recently ordered direct tv threw a special offer i was sent in the mail stating install and up equipment for up to three rooms for 19.95. after ordering servicethe installer showed up and said that i only ordered two room service and if i wanted a third receiver there would be a charge of 69.00 dollar deposit .so i called there office and they told me my credit was not good enough for three receivers so i said ok install the two i paid by ATM card. i agreed to 21.60 charge to my card. after learning how to view and set up programming i discovered there was no dvr setting witch i was promised when ordering service i would get . after contacting theme about this i was informed that i did not qualify for dvr receiverswitch they did not tell me at the time.on day 12 i check my account status with my bank and discovered that dire tv tv charged my account 221.60 not 21.60 i agree ed to so i cancelled service that day now they are try sending me bills for 660.06 early termination fees andi want to know what i can do about this please help i live in calif
steve
- 21-Jun-12 @ 11:19 PM
I received an invoice from my local Council yesterday for £280 for a site inspection visit that followed building works at my home on 7 Jul 06!This is over 5 years ago. I thought that I had paid all due charges with my planning application which was dealt with my my architect at the time.The covering letter with the invoice states that "It has recently come to light that the Council's building control computer system has not identified some building projects for which invoices should have been issued...."Is this legal?
Johnny
- 17-Jul-11 @ 11:21 AM
i recently applied for a council property in a different area to where i am now living and i was told i could not be concidered because dont live in the same area i would like to be housed
jack
- 23-Jun-11 @ 2:50 PM
I got, not by choice, a bad hair cut the other day plus the colour I wanted & was told would be done wasn't right. Iv long hair & hardly any layers as I grew them out which took me years! Now I have sharp stepped layers on one side of my head! I also should have had a significat block of blonde through the top of my hair, but at end was told I'd need several visits to achieve it (which contradicted what I was originally told). I'm very upset & I haven't worn my hair down, I know hair grows but that's not the point, it may take 3 years due to length of my hair to get it back to how it was! What are my rights? Can I claim a full refund & compensation?
K4R3N
- 15-Jun-11 @ 10:13 AM