Consumer Rights When Holidays Go Wrong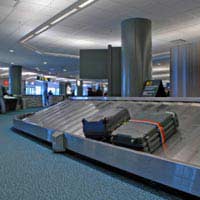 It's not uncommon for flights to be delayed, luggage lost or for holiday companies to go bust. Many of these problems should mean compensation but receiving money back can be problem in itself.
Holiday Problems and Compensation
Arriving abroad to find booked accommodation is not as advertised is not an uncommon problem for holiday makers. Delayed flights, lost luggage and bankrupt airlines are just a few of the problems faced by holidaymakers every year. Travel agencies and holiday companies can be surprisingly unhelpful when it comes to compensation. Many of these companies are simply trying to stay afloat and are not too concerned about repeat customers in the next year. If holiday problems do occur there are certain tactics that should be used to increase the chances of compensation.
Holiday Problems versus Size of Compensation
Placing a compensation value on a holiday problem is a tricky issue. The size of the desired compensation should reflect how much the problem adversely affected the enjoyment of the holiday. This is almost impossible to judge and holidaymakers will very rarely obtain the compensation they think they deserve. Losing luggage for a week may seem like a major problem when compared to shoddy room service or a beach a little further away than advertised in a brochure. Holidaymakers should try to judge how much compensation they should receive and have a good argument to back up the claim.
Booking a Holiday through a Tour Operator
A mistake made by many holidaymakers is who they should actually complain to. If a holidaymaker has booked a holiday that includes accommodation and flights as a package then they should be protected under the Package Holiday Regulations. Complaints and compensation claims should be directed to the tour operator not the travel agency from where the holiday was booked. These complaints should be made to the tour operator as soon as possible after the holiday. If it is possible it will be a wise move to complain during the holiday.
Holidays Abroad and Airlines that go Bust
There have been increasing problems with airlines going bust leaving holidaymakers either stranded abroad or even before they leave the UK. All tour operators and travel agencies in the UK who sell package holidays and flights are required by law to operate an ATOL protection scheme. The Civil Aviation Authority (CAA) will ensure that passengers do not lose money or are left stranded abroad. Compensation claim forms or details of what to do if stranded abroad can be found at the CAA website.
Tips Towards Making a Successful Compensation Claim
There are some tactics that should be used that can help increase the chance of a successful compensation claim. These tactics should include:
Always obtain photographic evidence of the holiday problems including video evidence if possible
Keep compensation claims straightforward and focus only on the holiday problems
Always complain as soon as possible to tour operators, while still on holiday if possible
Obtain other witness contact details if they can help with evidence of the holiday problems
If in doubt seek advice from help agencies such as Citizen's Advice or Consumer Direct before claiming
Act reasonably and do not 'pad' compensation claims
Always use compensation claims via the tour operator before considering legal action
Do not accept extremely low offers and do dispute the amounts if they are extremely low
Taking Further Action over Compensation
If the compensation claim has been rejected or the dispute has not been settled satisfactorily there are other avenues open. The small claims court is a low cost process that allows consumers to make claims without employing a solicitor. Customers of the travel association ABTA can make a claim by using ABTA arbitration. Again, this is a low cost option and no court appearances are necessary as cases can be made in writing. Holidaymakers who are considering legal action should take advice from agencies such as the Citizen's Advice or Consumer direct.
Holiday problems can be source of frustration but it is important to keep a cool head when making a compensation claim. Always remember to follow compensation claim guidelines, which should be provided by tour operators. Holidaymakers should take the precaution of booking through ATOL protected companies for added peace of mind.
You might also like...
Good morning I live in St Paul Minnesota I have a 12 year old son who has been diagnosed with autism he attends Oakdale middle school in Oakdale Minnesota I have went to his school for national parent involvement day and I was treated with disrespect they claim to not know what that day was and they did not care what I was there for they did not allow me to enter his classroom to be with him that day they said as far as I could go is eating lunch with him then I would need to leave the building they kept telling me that its a HIPAA law that I can't enter the classroom because of the other special ed students I have never heard of this long before involving special ed I have attended many schools and classes with Robert and was always welcomed and was never shut out this is the first time at this school I went to the board School Board I went to the school district and talk to Cory McIntire as well as the principle of the Skyview middle school and they both told me that there is a law but neither one of them could find the law for me gave me papers that did not indicate anything that a parent could not attend a special needs child in the class I spoke with the superintendent she was going to talk with the principal as well as Corey McIntyre I have not heard back from any of them the school board told me that they couldn't do anything about it and going to close out the complaint because they don't deal with that part I needed to call human civil rights the principal told me well I can't find it right now but I feel that it's my school so I get to make the rules and I explained to him it makes me feel like you and your staff are hiding something he stated to me just make an appointment let me know what time and what date you want to come see your child and we can have it setup for you I explain to him why do I need to make an appointment to come pop up and check on my child he reply with is his school and he gets to make the rules I have spoken with everyone I needed to and went through all the chain of commands no one seems to know anything or is doing anything I end up pulling him out of school for a couple days and let him return because he wanted to go back to school and I explained to the principal the superintendent and everyone else I'm not suggesting that anyone is hurting him he doesn't seem to be bothered or hurt by anyone but as a parent I have the right to do a pop up and check in on my child without having to make an appointment to come do so I need help on the next step I'm not sure what to do they are not welcoming at that school and will not allow me to come in his classroom he will finish out the year there but not at 10 for the next years
Cece
- 16-Feb-16 @ 2:18 PM