Defending Your Civil Rights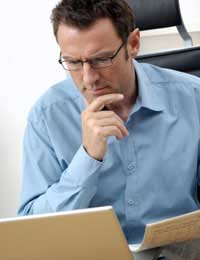 There are a number of routes that can be taken when it comes to defending your civil rights. Employing the services of a lawyer should be the last resort and there are steps that can be taken before it reaches that point.
Defending Your Rights
Breach or infringement of civil and human rights is a serious matter. Everyone should be able to live their lives without fear of discrimination from others. However, abuse of rights does occur in Britain and there are legal consequences for those who try to abuse the rights of others. Defending your rights will mean standing up to the discriminators, even if that means taking the matter to the legal courts.
Talking to the Discriminators
Talking to those who you feel have discriminated against you or infringed your rights should be the first step. Some discriminators may not even know that they have used discrimination to make a decision. Challenging unfair decisions or judgements should be the first step towards defending your rights. Talking the issue through may not always make a difference but it will make the other person aware that the matter is being taken seriously. It will also give both parties a clear understanding of each others point of view on the matter.
Contacting a Superior
If the infringement of rights has taken place in the workplace then a superior should be informed of the matter. For example, being continually passed over for promotion due to perceived discrimination is a matter that will have to be investigated. Employers have a legal duty to investigate any type of discrimination or infringement of rights. Grievances can also be taken to Human Resources departments if there is one within a company. Trade unions are also another contact point for infringement of rights issues.
Employment Tribunals
If a case of discrimination or right's infringement is found to be probable then the case will usually end up in an employment tribunal. This is where impartial judges will hear cases and make decisions. Employment tribunals exist to hear disputes and grievances and can make judgments and award compensation and penalties. In some cases an employer may be give the chance to try to justify their discrimination and at other times, such as direct discrimination, no justification will be permitted.
Complaints to the Police
Serious infringements of civil rights such as racial or religious beliefs attacks should always be reported to the police. Attacks can be physical, verbal and non-verbal, and these matters should be taken very seriously by the authorities. Hate crimes are criminal offences under the Crime and Disorder Act 1998 and the Criminal Justice Act 2003. These cases can often end up in the legal courts but they must be reported to the police if the offenders are going to be punished.
The Legal Courts
Legal action can be lengthy and costly, although in some cases legal aid may be available. Legal action should always be the last resort but in some cases it may be the only option. There are a number of different options when it comes to rights and court action. Some cases, such as discrimination when providing goods and services will be heard in a county or sheriff court under civil court action. Other cases such as race attacks may be heard in a criminal court. A lawyer should always be contacted for all legal action as they will be able to decide the best course of action.
Where to Find Help
Obtaining help before proceeding with any course of action will always be a wise option. There are professionals that can be contacted to give expert advice on each particular situation. This does not always mean lawyers; there are number of other trained professionals who can help. The Citizens Advice Bureau should be the first point of call for anyone who feels that their rights have been abused. Other contacts should include the Equality and Human Rights Commission and the Law Centres Federation.
Defending your civil rights will not always be an easy process but there are people who can help. Laws are in place to protect civil rights, and the ability to enforce your civil rights is a right in itself. The only way to stamp out the abuse of rights is to stand up to those who discriminate and abuse the rights of others.
You might also like...
@becky. You can go back to the police station and say you wish to make a statement.
CivilRightsMovement
- 17-Sep-14 @ 10:19 AM
I got assolted by more than one person ended up in hospital with head injorey and eye injory cover in blood as I got punched in the noise before arriving to the hospital I was in and out of concernes police man meet me there I was under the influence of drink seeing double as my eye was injured I said I didn't want to press charges but the next day my injerys got worse couldnt move and felt sick and to find out she's a boxer and now I have been informed I can't do her because I sighd saying I didn't want to my mother said she did but as I was an adult it was my call were do I stand
becky
- 14-Sep-14 @ 11:13 PM