Discrimination and Disability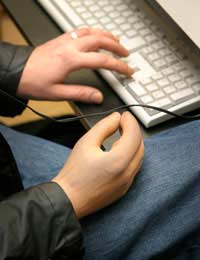 There are laws in the UK regarding discrimination and disability. There are some stipulations regarding what actually counts as a disability and some areas where disability discrimination does not exist.
Disability Discrimination Act
The Disability Discrimination Act came into force in 1995 and making it unlawful to discriminate against those with disabilities. This prohibition of disability discrimination covers a wide range of issues include employment and the renting or buying of property. It also includes the provision of goods, services, education and other facilities. The Disability Discrimination Act 1995 has been amended and updated since the original act came into force.
Defining Disability
There are definitions of what actually constitutes a disability. The actual legal definition of disability is used when it comes to making a case against disability discrimination. Under law, the definition of disability is an impairment, either mental or physical that has a long-term detrimental effect on the sufferer's ability to undertake everyday activities. Long-term is regarding is any disability lasting or expected to last for at least 12 months or for the rest of the sufferer's life.
Actual Impairment Definitions
There are a number of impairments that are classed as disabilities. These will include:
Mobility impairment
Problems with physical movement
Impairment of sight, hearing or eyesight
Memory impairment
The actual inability to realise dangerous situations
Impairment of hand use including the inability to lift everyday objects
Incontinence
Problems with learning and understanding
Medical Disabilities
Disability will also include certain medical conditions and diseases. This will include those who have HIV, epilepsy or have cancer or multiple sclerosis. Any of these illnesses will automatically make the sufferer eligible to be termed disabled. This term will be applied as soon as the sufferer is diagnosed with the condition. People who have dependencies such as alcohol or non-prescription drug addiction cannot be deemed to be disabled.
Disability and Employment
Under the terms of the Disability Discrimination Act it is unlawful for an employer to discriminate against anyone who has a disability. This means that an employer cannot harass, victimise or treat a disabled employee unfavourably because they are disabled. If a disabled person does take legal action due to discrimination then it is unlawful for an employer to victimise the employee. An employer also has a legal obligation to make improvements in the workplace that will permit the disabled employee to work.
Other Disability Discrimination Areas
There are a number of other areas where disability discrimination is prohibited. It is unlawful for companies not to provide goods and services to a disabled person. This also means that companies should take certain measures to ensure that disabled people can have access to their services such as installing ramps. There are also rights prohibiting discrimination when buying or selling property. Providers of educational facilities must also not use disability discrimination where there students are concerned.
Disability Discrimination Exceptions
Exceptions to disability discrimination are few but they do exist. For instance, people who let out rooms in their homes can discriminate against those with disabilities. Certain modes of public transport such as ships are exempt from the Disability Discrimination Act, although ports are not. Schools are also exempt from making adjustments to their premises such as disabled ramps. All local authority schools must have plans in place that do make the premises more accessible for disabled people.
Help with Discrimination
Disability discrimination should not be tolerated and there are legal consequences for those that do discriminate. Discrimination in the workplace can be taken to employee tribunals where the matter will be investigated and judgements and decisions made. Advice can also be found at the Citizen's Advice Bureau for those that feel they have been discriminated against in anyway due to a disability.
There is almost no justifiable excuse for disability discrimination and it is an act that can have legal consequences. Anyone who feels that they have been discriminated against due to a disability should always assert their rights and seek expert advice on proceeding further with the matter.
You might also like...
Hello advice please My son has Adhd and Aspergers and is unable to work in a normal environment . His current interest is in producing music and at times this can be loud but not always. It is his only pleasure in his life. We now have a group of neighbours one of whom has decided he is the spokes person on behalf of several others and he sends arrogant and often rude texts to us demanding we take action etc referring to us as "the family" whom several neighbours are complaining about. Is this discrimination under the disability act? I'm aware it could be classed as harassment now but before I approach this situation I want to have my facts straight.
Concerned
- 22-Apr-18 @ 6:55 PM
Would someone answer a question regarding disabled being discriminated against by the UK Government? Legislation says it's illegal in any form to violate the rights of everyone,yet,people on Welfare and disabled are being hounded out of existence. Why haven't you acted? Medical tests and more medical tests,Atos,Maximus,DWP are using underhand tactics to remove benefits it is illegal under the International Declaration of Human Rights By denying help for all is an infringement of the basic needs to live not just exist,hence why in so called civilized UK we have foodbanks,thanks to sanctions that remove financial help. It doesn't matter if you have worked prior to becoming disabled,you are expected to do as the Politicians say,in other words even after medical advice from the NHS healthcarers,you are not disabled if DWP and Government don't agree. It's time you stepped up against the infringement of the values that makes us all equal,if these issues continue as they are,then no one will be safe or secure.
Leonardfender
- 27-May-15 @ 7:07 PM
hi am getting no help from no one as I found out in December 2013 that I have ADHD as a sort of it I am not allowed to see my kids have I been discriminated victimised and my solicitor took a selfie of the case as I could not afford to pay her as I was on the sick through all of these accusations of getting thrown at me and don't know who to turn to
hi all, i have had discrimination from the police force here in west lothian, i was assualted by a neighbour and it took police a week to take a report, and when they did i was told to stop wasting police time, now i hate the police they don't uphold the law i am soon going to protest outside the police station and will not stop!!!!!!! the news is full of bent(untrustable) cops at the moment any help would be very helpful
ronnie
- 18-Apr-14 @ 2:51 PM